This fenced area is about 1/4 of an acre, but is just a fraction of this wonderful homestead. With raised beds in the food forest area as well as the backyard garden, a Juniper-covered chicken run fed by grapes, figs, & pomegranates, this beautiful Oak Hill settling has enough nutritional diversity to feed a full family year 'round! The rocky area will provide a constant & varied yield with minimal inputs. Yields will be increasing over time & the soil improving as plants, & the biology they draw in, add organic matter, accumulate or unlock other nutrients, & self propagate.
Click on the picture above to see all that we're doing on this South Austin property!
---
"The Anthill" Homestead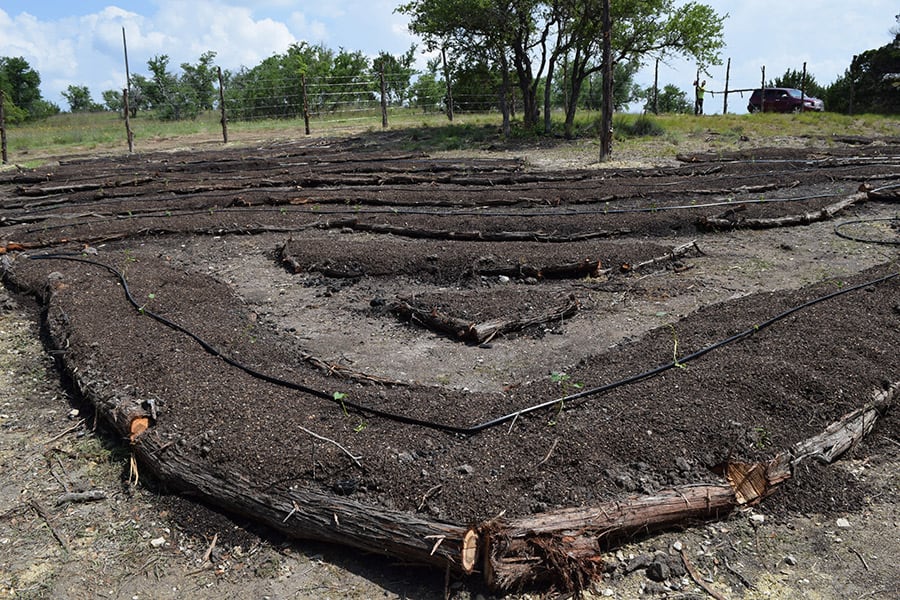 This scenic homestead in Wimberley, TX has multiple gardens (including a hillside garden) & an electrified fence built from the Ash Juniper trees harvested on the property, a 10,000 gallon rainwater tank, & more!
Click on the picture above to see all that we're doing on the Anthill property!
---
Homestead in the Heart of South Austin
Located in the heart of South Austin, this 5 acre homestead received 7 new berms, 1,500 feet of trails, 2 keyhole gardens, & 5 other raised beds. Everything has been irrigated & will soon be on rainwater. This family is sure to have many beautiful & bountiful years ahead of them!
Click the picture above to see what we were able to do for them!
---
Dripping Springs Homestead
This lovely 1/2 acre is set inside a cedar & hog wire fence in a semi-rural development in Dripping Springs, TX. 380 linear feet of berms & swales were dug, 200 plants planted, & another family is well on their way to a sustainable, beautiful backyard & bountiful harvests in the years to come!
Click on the picture above to see what could happen to your property in just a few days!
---
Hill Country Natives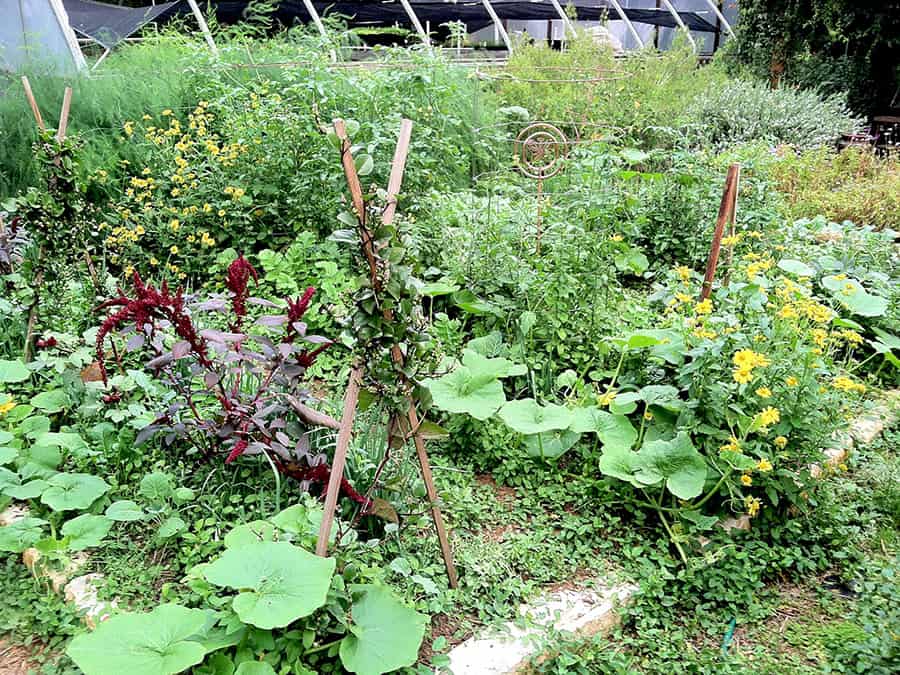 This is our longest-running permaculture project. Mike helped start & manage Hill Country Natives for many years.
To see what a flourishing permaculture food forest looks like, click the picture above.
---
~ More of Our Work ~
[slideshow_deploy id='586′]